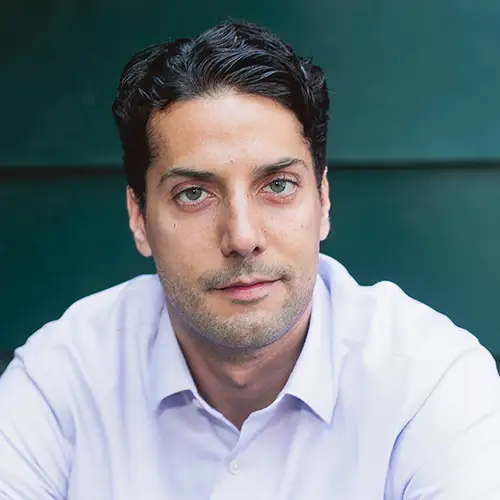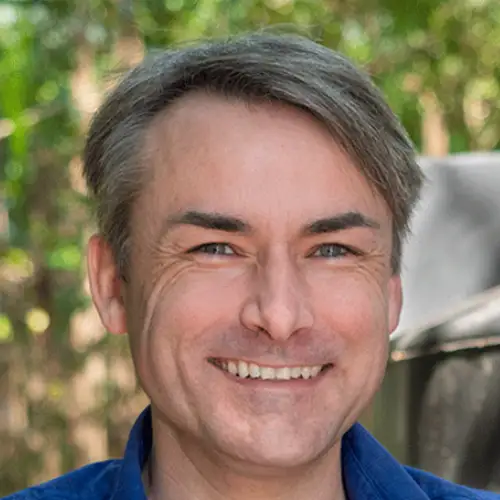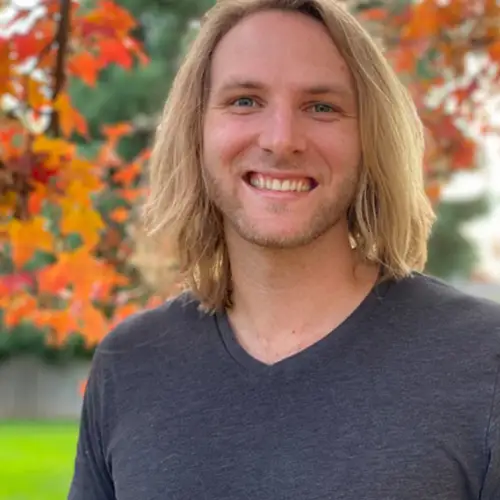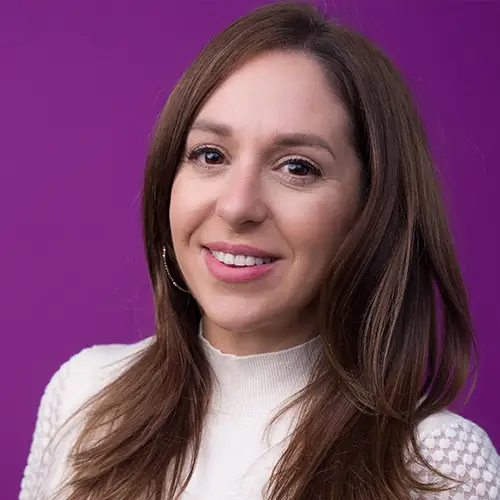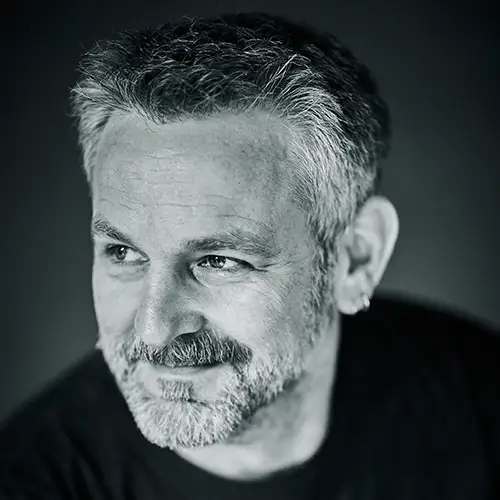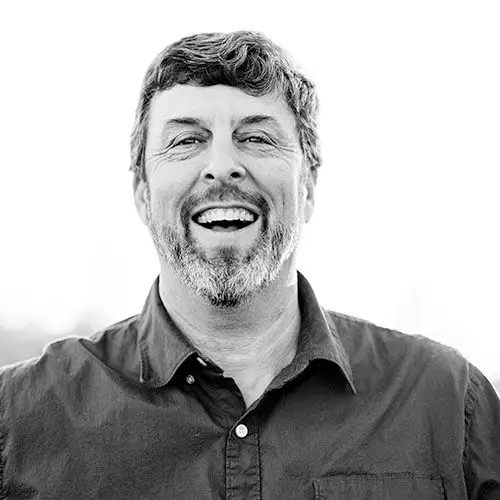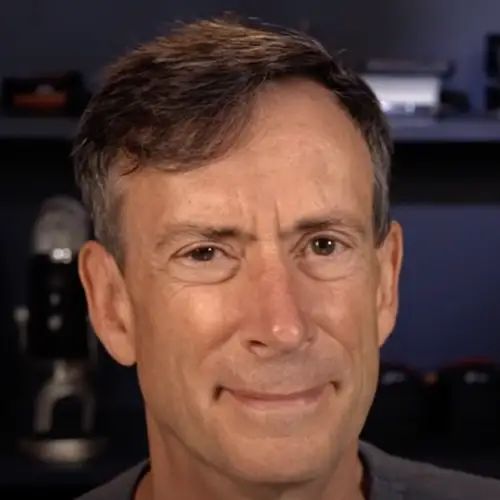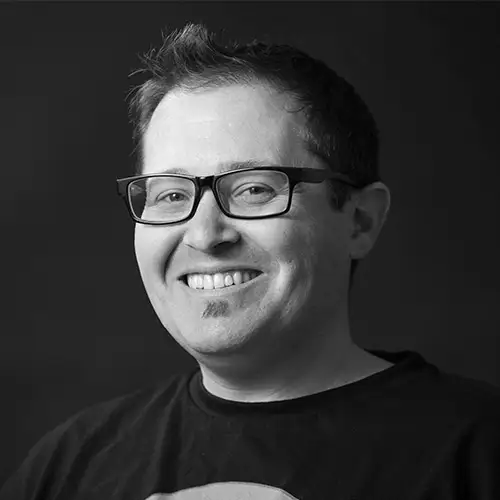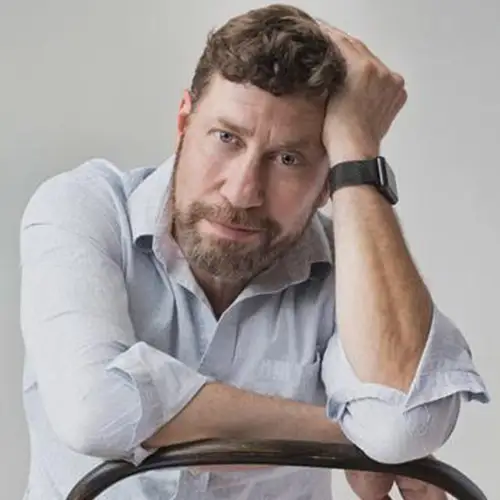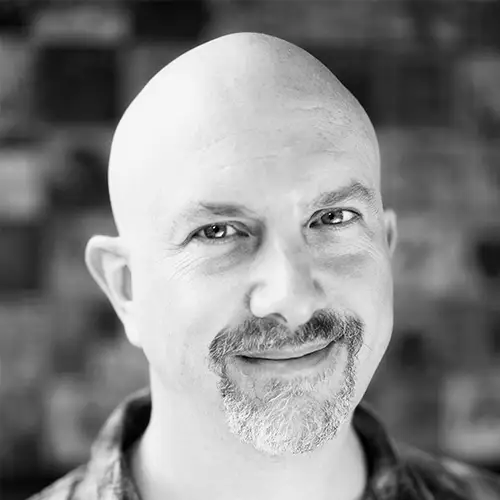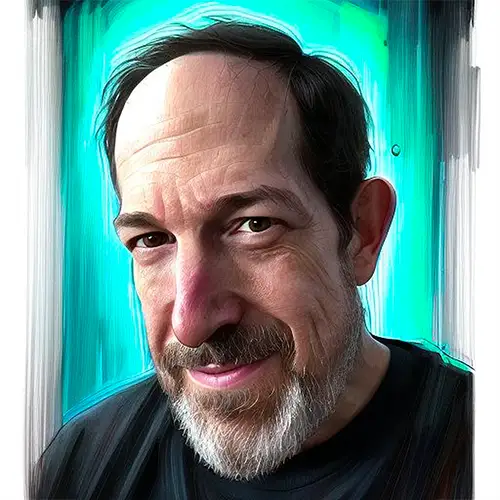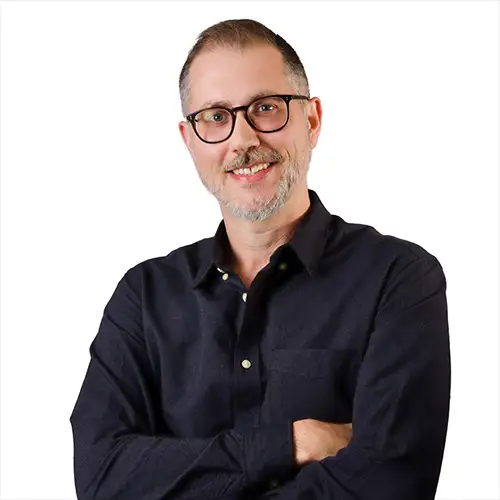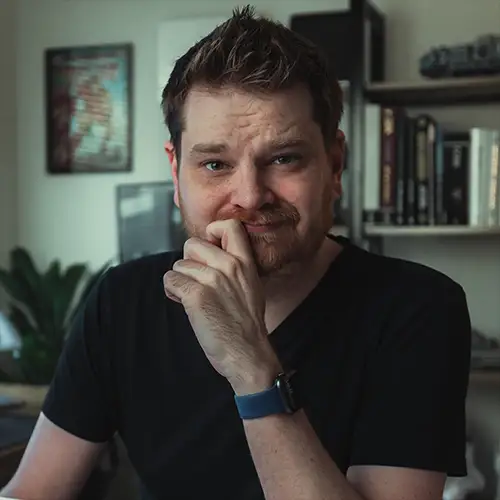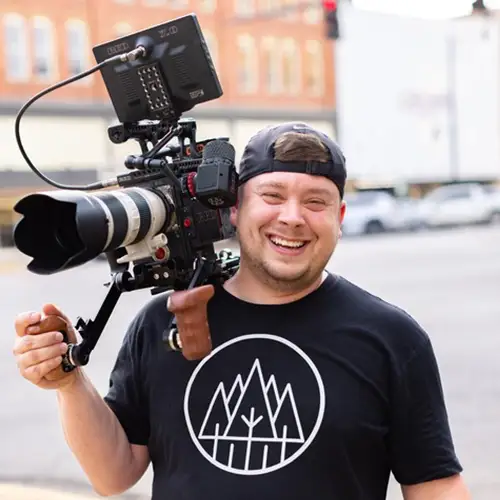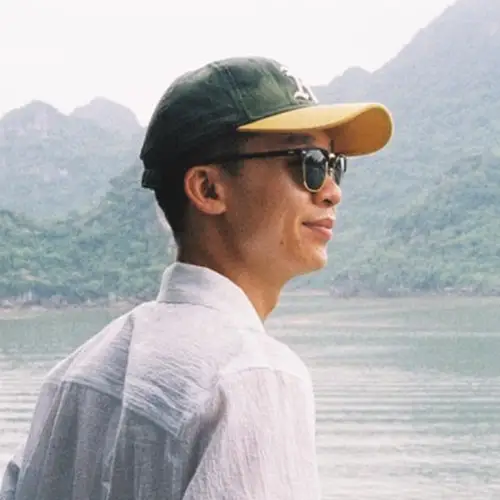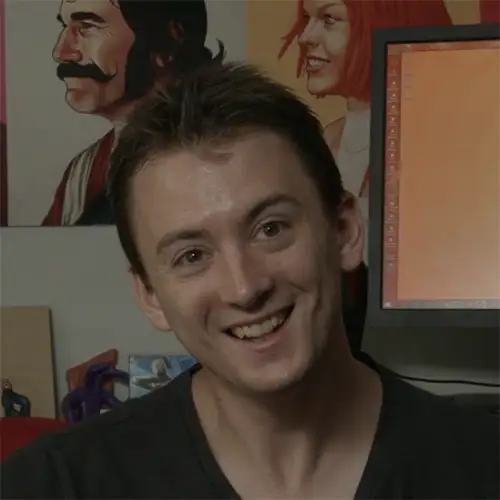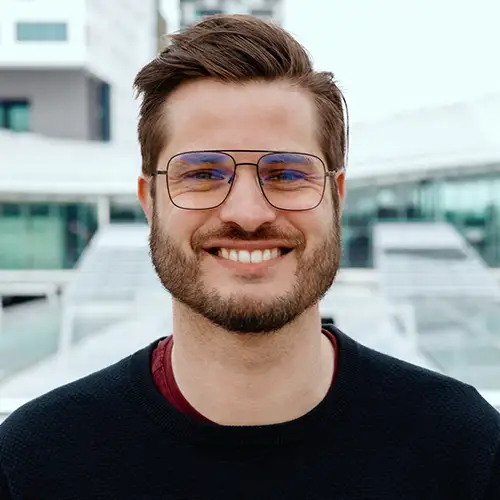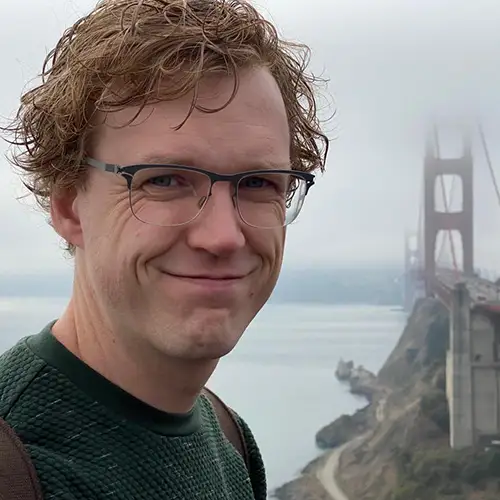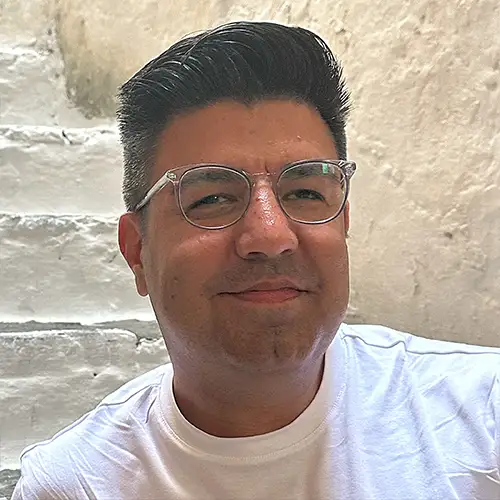 FCP Summit Program Manager, Director of Product Marketing, Continuum at Boris FX
Nick Harauz
Nick Harauz is a certified Apple trainer.
Nick has an uncanny ability to engage his students and create a level of relatedness that keeps them coming back for more. Since 2002, Nick has also worked with domestic and international brands, offering a wide variety of video production and motion graphic services. He has worked with clients such as Proctor & Gamble, Diageo, Virgin Mobile, Nando's, Visa and Blackberry.
In 2013, Nick wrote his first book on Apple Motion 5, which is available on Amazon. He spoke at Adobe MAX in 2018 for Adobe and at the launch of CC 2014 in Toronto . Currently, Nick is writing a book in Photoshop for 2021. When he is not teaching, travelling, or creating video content, Nick can be found on his new e-bike.
Iain Anderson
Iain Anderson is a trainer and freelance editor based in Brisbane, Australia. Among other things, Iain is the author of Final Cut Pro Efficient Editing, an Apple Certified Trainer in Final Cut Pro, a lead trainer for macProVideo.com, the creator of the Annotator tools on FxFactory, a tutorial creator for coremelt.com, a videographer, an editor, an animator, a writer, a designer, and occasionally a coder of Apple Watch and iPad apps. In the past he's created animations and live videos for Microsoft, virtual islands in Second Life for government, and screensavers for fun.
Dylan Bates
Dylan Bates, also known as the Final Cut Bro, began making videos at the age of 9 with the help of his filmmaker father. On set, he learned how to use cameras and editing software to tell stories. Dylan's passion for video creation only grew over time. At 19, he became a full-time editor for a global television production called Hope Generation, where he created weekly shorts meant to bring hope and joy to viewers. In 2020, during the start of the pandemic, Dylan started a YouTube channel to share his experiences with others and help them improve their video-making skills. Since then, he has been working full-time as a YouTube creator and has uploaded over 200 videos to his channel, which has gained over 30,000 subscribers and over 1.7 million views. Dylan's ultimate goal is to share his love and joy for video creation while continuing to learn and grow every day.
Plum Productions Video Founder
Jenn Jager
When Jenn Jager started Plum Productions Video, she had a vision: a woman owned business where projects began with a collaborative spirit between creatives and clients. In the past decade, Plum Productions has grown into one of South Florida's busiest production houses, with clients ranging from SAKS 5TH Avenue, Newell Brands (makers of Oster, Mr. Coffee, Sunbeam and others), and the University of Michigan. In 2018, Jenn started her own YouTube channel where she gives tips on video marketing strategies. Her audience has swelled to 100,000 subscribers from every corner of the world. In March of 2021, she launched a new channel, "Jenn Jager Pro Tutorials" which is solely focused on helping editors sharpen their Final Cut Pro and Apple Motion skills.
Robin S. Kurz
A German-American in every sense of the word, Robin has worked in various parts of the industry and the world since leaving film school in the early 90s. After many years of VFX compositing, editing, and production work from Hollywood to Hannover, Germany, he decided to turn his hand to sharing his knowledge and experience as a trainer and demo artist for companies such as Adobe, WACOM, Apple, and many others. A certified trainer for well over 15 years, he now runs his own company POST-PROfessionals in Germany, offering online and personal training for Final Cut Pro, Motion, and others in German and English, both commercially and via his YouTube channel. All the while, he still does the occasional production, post-production, or technical consulting job to keep his creativity alive!
Owner, Ripple Training
Steve Martin
Steve Martin is the creative force behind Ripple Training and has been using and teaching Final Cut Pro since 1999. Since Final Cut Pro's introduction, he has introduced thousands of people to Final Cut Pro through his classes, workshops, YouTube videos and training products. He has consulted and/or trained for Apple, Adobe, Disney, Canon, Walmart and other companies. He is also a writer, producer and avid photographer
Creative Partner of Ripple Training
Mark Spencer
Mark Spencer is a creative partner of Ripple Training, where he has trained thousands of people on production and post-production techniques through classes, workshops, YouTube videos, and online training products. He is also a bay-area based producer, editor, teacher and writer.
Certified Final Cut Pro Master Trainer
Lee Herbet
Consultant Video Production and Post at Abba Shapiro Consulting, Inc.
Abba Shapiro
Abba Shapiro is an award-winning writer/producer/director with over 35 years of experience in video and film production. He has worked for a wide range of commercial, corporate and federal clients, including: USA Today, NASCAR, The Associated Press, NASA, Univision, Major League Baseball, Showtime, Viacom, The Discovery Channel, and CNN.
Over the past 15 years Abba has created on-line training courses covering everything from Video Editing and Color Correction to how to shoot, light, and edit an interview.  His courses air on CreativeLive.com, lynda.com, and RippleTraining.com. He is also the author of several video editing book.
Abba also is a regular speaker at several international broadcasting conferences including NAB, IBC, InterBee, Photoshop World, and AdobeMAX.  Some of the courses he teaches include, Video Editing, Scriptwriting, and all aspects of Video Production. When Abba is not bouncing around the globe teaching and consulting, he is probably following his passion, chasing light and shooting photos.
Film Editor
Michael Yanovich, ACE
CEO & Founder of J Greenberg Consulting
Jeff Greenberg
Jeff I. Greenberg has over two decades of experience as a Post-Production consultant and Master Instructor (trainer for other trainers) for Adobe, Apple, Avid and Black Magic Designs, specializing in the areas of editorial, workflow, compositing, sound, color grading and compression.
He's the Owner of J Greenberg Consulting and for a decade was the Principal Instructor for Future Media Concepts. Find me here as well.
Consistently voted as one of the top seminar speakers/interviewers, audience's feedback includes depth of subjects covered, approachability and student-centered teaching that helps keep them up to date on industry standards. Jeff teaches seminars at events such as NAB, IBC, CES and Inter BEE. He's the chair for the Editors Retreat, an annually held exclusive getaway for editors.
Jeff is a published author of several books on the subject of editing and post-production. He recently finished a book on Adobe Premiere Pro Studio Techniques (Adobe Press.) Jeff writes for various blogs and creates training materials for Lynda.com.
He's happy to talk to you about consulting and helping you find solutions for your training needs.
Website: jgreenbergconsulting.com
Chief Technical Officer | Emergent Orders
Josh Meyers
YouTuber and Photographer
Christopher Lawley
Christopher Lawley is YouTuber and photographer. He started his channel in late 2016 with goal of teaching people how to take advantage of the devices they already have. He focuses a lot of his content around the iPad, iPhone, and apps that can help people in their work and personal lives. Since its release earlier this year he has been using Final Cut Pro on the iPad to edit a lot of his videos.
Multi-Emmy Award Winning Video Creator
George Edmondson
George Edmondson is a multi-Emmy Award winning video creator. He has owned a video production company based in Alabama for the past decade, and works with a global client base on a wide variety of video productions. George has worked closely with MotionVFX.com since 2020 and is responsible for creating highly engaging tutorial videos to educate and entertain the MVFX user base. He likes pepper jack cheese, his wife and kids, and making people laugh. Kinda fat.
Film Director, Producer
Andy To
Andy To, a cinematic storyteller who turns every travel escapade into visual gold. Hailing from East Oakland, this director-producer has an eye for stories, capturing the globe's vibrancy through his camera and, impressively, his latest iPhone. In fact, the cinematic allure of his iPhone have even been acquired by Apple. Keen on inclusivity, he spills his iPhone videography secrets on YouTube, where fans also rave about his immersive Tokyo adventure, featuring bustling streets, savory ramen, and the kaleidoscopic teamLab Borderless museum. Andy's rise from humble origins to global recognition is a testament to his grit and talent, making him a must-follow on YouTube for any wanderlust-driven souls.
Co-founder at LateNite
Chris Hocking
Based in Melbourne, Australia, and with a background in animatronics, lighting design, technical production management for live productions and high-end post production, Chris Hocking has been working in the entertainment industry for over two decades. He was previously the Post Production Supervisor at Melbourne's award winning editing house The Butchery, and finishing house The Refinery – where he oversaw thousands of high-end commercials, and several short films, feature films and documentaries. 
He is the co-founder of LateNite – an independent production studio committed to investing in emerging creatives with strong, unique voices, helping tell their stories in a creatively supportive and collaborative environment. LateNite work uses humour to explore outsider stories that are unmistakably human and straddle the line between light and dark. Chris's credits include producing, editing and software development. He was the Series Producer on the SBS television series, "The Wizards of Aus", Fairy Tale Unit Producer on Foxtel's "Lambs of God", and handle all of the post production of Fremantle Australia's "Neighbours – Erinsborough High" spin-off series which was edited, graded and sound mixed in Final Cut Pro X. 
He is the creator of the open source Mac application, CommandPost, which has over 192K downloads. He also created BRAW Toolbox – bringing Blackmagic RAW to Final Cut Pro users.
He's a member of the Screen Producers Association, Australian Screen Editors Guild and is an Adobe Certified Expert.
Hedge - CEO
Paul Matthijs Lombert
Paul Matthijs Lombert, Hedge CEO & Co-Founder, has a background spanning a decade in live sound, broadcast audio, and mastering. Paul and his co-founder started Hedge with a simple goal: to make verified backups affordable and user-friendly for creative productions. Over nearly a decade, this vision has become a versatile product lineup that easily integrates into post-production workflows. Hedge is recognized for its attention to detail and problem-solving approach. Today, Paul focuses on shaping Hedge's strategy and driving product development. Outside the professional realm, he's an adventurer on two wheels, a marathon enthusiast, and a dedicated reader.
Hedge - Mr PostLab
Jasper Siegers
Jasper Siegers carries 17 years' worth of experience as a senior system engineer at a prominent Dutch national broadcaster. His role there centered around managing the editing suites, leveraging software like Final Cut Pro and StorNext/Xsan. Jasper also spearheaded numerous innovative solutions to elevate collaborative workflows. At the Dutch National Broadcaster, Jasper created PostLab, a groundbreaking tool that revolutionized collaboration and version control within post-production applications, particularly Final Cut Pro. Today, Jasper continues to develop and enhance PostLab at Hedge.
Hedge - Workflow Architect
Isaac Terronez
Isaac T. is currently a Workflow Architect at Hedge. Before joining Hedge, Isaac was IT Director, Senior Video Editor, and Technical Director for a content production agency working with Fortune 500 companies. He then joined a Mac-centric consultancy focused on planning and deploying remote workflows for creative shops in and around New York City. Isaac was also a principal Contributor to Frame.io's WORKFLOW guide and an early proponent for collaborative, remote workflows using Final Cut Pro.